Just before a publisher chooses a monetization service partner, here are some important actionable tips to protect the business from fake services. A third post in a series of posts about choosing the right partner.
Case Study: Poor Service from an Outsourced Account Manager
About 4 years ago I was working closely with a sports publisher, a decent website with over 5 million monthly visitors, who hired a monetization service. The original pitch was convincing and the story of more money seemed legit. When actual work started, we were surprised to work with someone very different.
The account manager sounded like a very young women with a heavy accent and almost no real knowledge. It sounded like she was reading template documents to us. Very far from being a monetization expert. It was an outsource to a remote location with no added value. Any professional question got a version of the same response, saying she would check. In just a few months, ad revenue actually dropped and technical issues became a daily routine.
Clearly, this wasn't the monetization service the publisher needed. Instead of a trusted adviser who would work closely with the publisher to improve programmatic ad sales, they got pseudo service from an outsourced non qualified manager.
That poor service experience stayed with me as one of the motivation sources for co-founding Adnimation. I knew that publishers seek a real monetization service and not a fake service.
Actionable Tips: How To Identify a Real Monetization Service
Once a publisher knows that a monetization service would help them reduce work load and increase ad revenue, they start interviewing publisher agencies. But many of them copy the pitch from other companies and know how to tell compelling stories.
Here are few actionable tips to help you identify a real monetization service and call out the fake ones.
#1 Professional Profile
Spend a few seconds to check the LinkedIn profile of the account manager, is it a real person? If so, does he or she has prior professional experience? If the current is their first job, it should serve as a warning sign. After all, you pay them for their experience, so they should have some.
#2 Actual Office
It's worth checking where the monetization service team is actually located. A solid office in one of the ad-tech capitals, like San Francisco or Israel, is very important to maintain a professional and knowledgeable team of monetization experts. Ask about the office. If there's no office at all and the person works from home in Manila, it should serve as warning sign. You can't expect much added value from remote location.
#3 Geographic Location
I travel a lot and I love India, China, the Philippines and Serbia. We also have good business partners there. But such countries also offer many opportunities for low cost outsource with very little professional training. So please don't get this as trashing whole countries, I want to be very careful here. Yet if the account manager is located there, you should double check if it's a serious company, office and a team, or is it a remote outsource who's giving services in various niches and normally just read out loud from templates.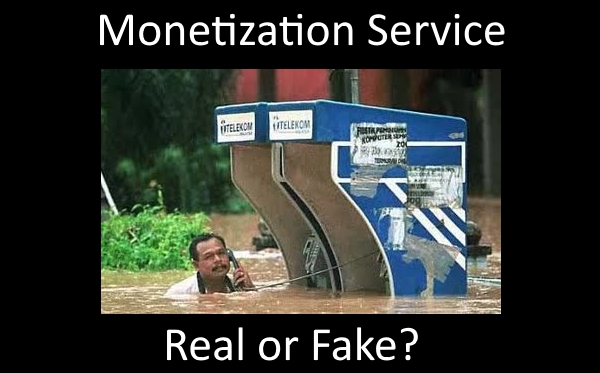 Choose the Real Monetization Service
Lastly, ask yourself if you want to work with top tier monetization professionals or with low cost remote outsource with no real value.
This post is the third of a series of posts about mistakes publishers do when partnering with a monetization service company. In the first post about Ad Sales Outsource we presented two case studies with advice on how to choose the right partner and avoid big non-relevant names. In the second post we looked at the promise of the Monetization Platform and the reality of the limitations technology has.
Following these two posts, in this post here we highlighted the importance of working with a real monetization service company and gave tips of how to avoid fake services with remote outsource non-professional support reps.
As you can guess, I believe that our team here at Adnimation is exactly what publishers need. That's how we built the company. A team of highly experienced monetization experts who continuously learn in order to stay on top of all ad-tech challenges that publishers face. No wonder that publishers love working with us, enjoy the personal service and see their ad revenue climb. If you want to hear more, drop us a line and we'll get back to you. Until then, be safe and stay away from fake monetization services.