Outbrain, one of the world's leading recommendation platforms, published a success story about Adnimation.
We have been a proud partner of Outbrain for years, enabling us to increase revenue for our partnering publishers by utilizing Outbrain's wide variety of content recommendation tools.
In addition to implementing the tools for our publishers, we also closely monitor and optimize their performance, making it a win-win situation for our publishers and us.
Due to our strong partnership with Outbrain, our publishers also enjoy better terms for Outbrain's products.
Solutions
Outbrain's solutions are an important aspect of our monetization strategy, which includes maintaining a good UX while serving less ads for higher prices.
To this end, we utilize Outbrain's full suite of monetization tools, including ReadNext and Explore More, Smartlogic, and full-page monetization solutions such as In-Article and Sidebars.
Results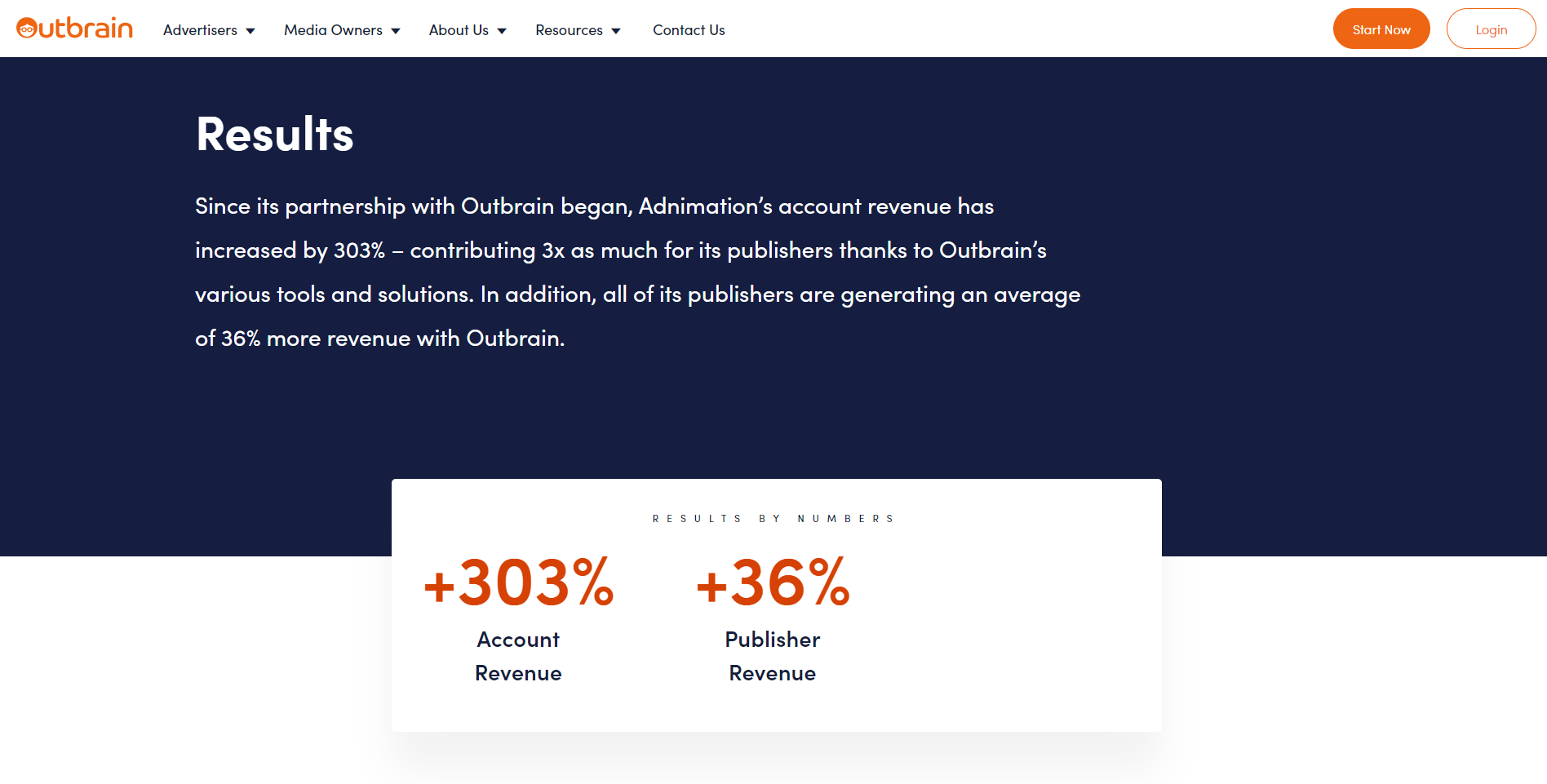 So why did Outbrain publish a success story about us?
It's all about the results.
Since we partnered with Outbrain several years back, our account revenue has increased by 303%! That means we are now making three times as much for our publishers, who see an average revenue increase of 36% using Outbrain's tools.
To learn more about how Adnimation can help increase your revenue and UX, get in touch today.