Exchange Bidding for Publishers – The new Google monetization response to header bidding is now available for select publishers with Adnimation
Introduction to Exchange Bidding
Exchange Bidding is a monetization methodology which allows publishers to manage real time bidding auction with several exchanges within Google Ad Manager, which many still refer to as DFP (yes, DFP is now part of Ad Manager).
This yield management method leverages Google tools and resources to communicate with exchanges directly in server to server integration. The first publishers who already use exchange bidding report good results. Knowing Google, they are going to push this tool and so publishers should get to know it and consider implementation.
Exchange Bidding vs Header Bidding
Since 2017, more and more publishers are adopting header bidding to add a layer of auction with exchanges and leverage competition against Google's Ad Exchange (Adx) and bypass the DFP stronghold.
While header bidding improved monetization, it is far from being perfect. Issues of latency and the need for complex technical configuration called for a new solution. Google, from its point of view, wanted to regain dominance over the auction process.
This led to the launch of exchange bidding, which offers significant advantages:
No JavaScripts to download
Faster loading time
Google suite of services, including payments
Easier implementation with less development
Bid accuracy (no discrepancies)
At this stage, as both exchange bidding and header bidding have advantages and problems, we would recommend working in parallel with both methods, to maximize ad revenue.
How to implement Exchange Bidding for Websites
Implementing exchange bidding for publishers is done through dynamic allocation within Ad Manager (DFP). Publishers need an Ad Manager license which includes access to exchange bidding in dynamic allocation.
If you have premium Ad Manager, you should ask your Google contact to enable the feature. For regular Ad Manager users (DFP for SMB), exchange bidding is currently available through partners like Adnimation, see below.
Once the DFP, linked to Adx, is enabled for exchange bidding in dynamic allocation, the publisher needs to connect to exchanges who already work through exchange bidding. This is a direct legal relationship, yet the payment process is managed through Google.
Exchange Bidding for Publishers: Now available with Adnimation
Yes, there are still several serious challenges for implementing exchange bidding. Publishers need a Google enabled license, new contracts with exchanges are required, and of course hard work and ongoing proactive management is part of the process.
And so, to enjoy the advantages of exchange bidding now, even without getting the special license and all the new contracts, Adnimation offers publishers early access and proactive management.
Adnimation is an official partner of http://www.galarson.com/ and Google, with a license to manage monetization of high end publishers and provide them with a suite of services, including Google Adx and exchange bidding.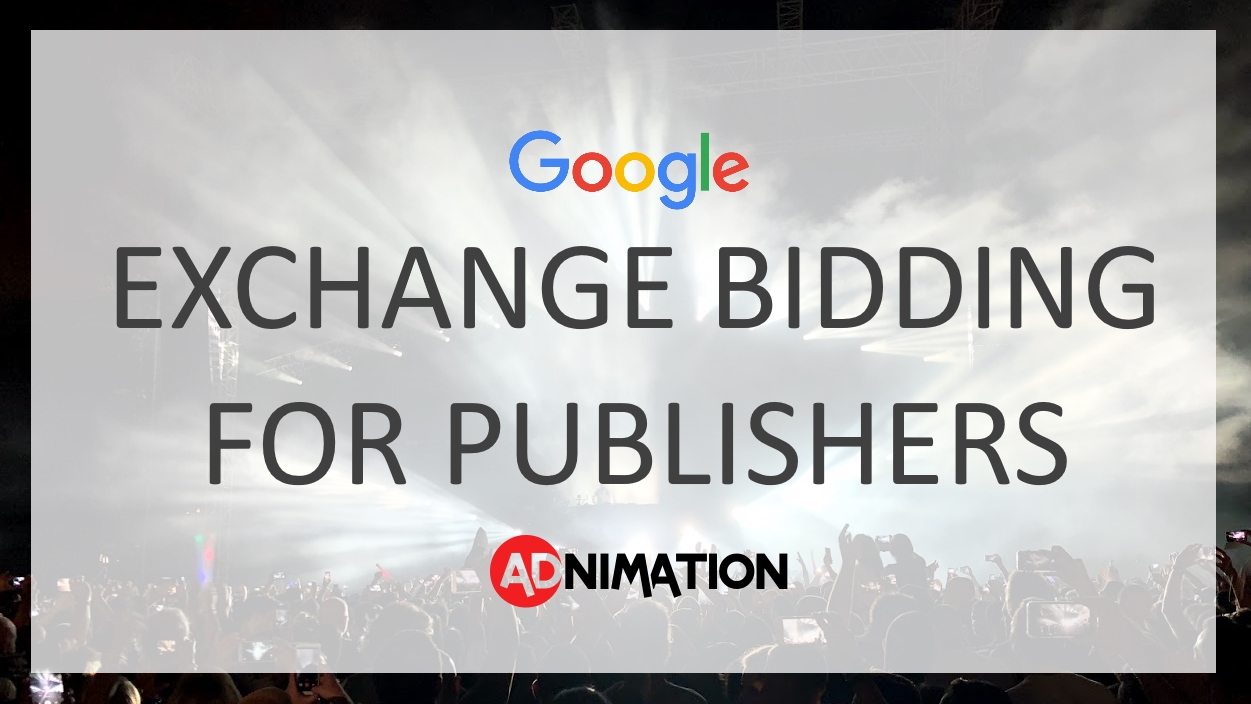 Apply to Exchange Bidding for Publishers
Before applying to get exchange bidding for publishers, please notice that this offer is limited to high quality websites, with original content, real organic traffic and that otherwise qualify to work with Adnimation.