Google has recently started to implement a new user interface (UI) update on its Ad Manager aimed at improving access to programmatic video controls.
Publishers are being migrated in phases to the new interface, which consolidates the various programmatic video controls across Ad Manager into a single new UI called Video Inventory Rules.
Why Is Google Doing This?
Currently in Google Ad Manager, there are several locations where publishers can set up configurations for programmatic video ads, such as the ability to adjust the max ad duration or block certain ad elements.
Google's new UI consolidates these settings into one location, making it easier for publishers to access and manage their programmatic video ads settings.
How to Find the New Video Inventory Rules
The new setting will be available under Inventory → Inventory Rules → Video Settings, as is pictured below.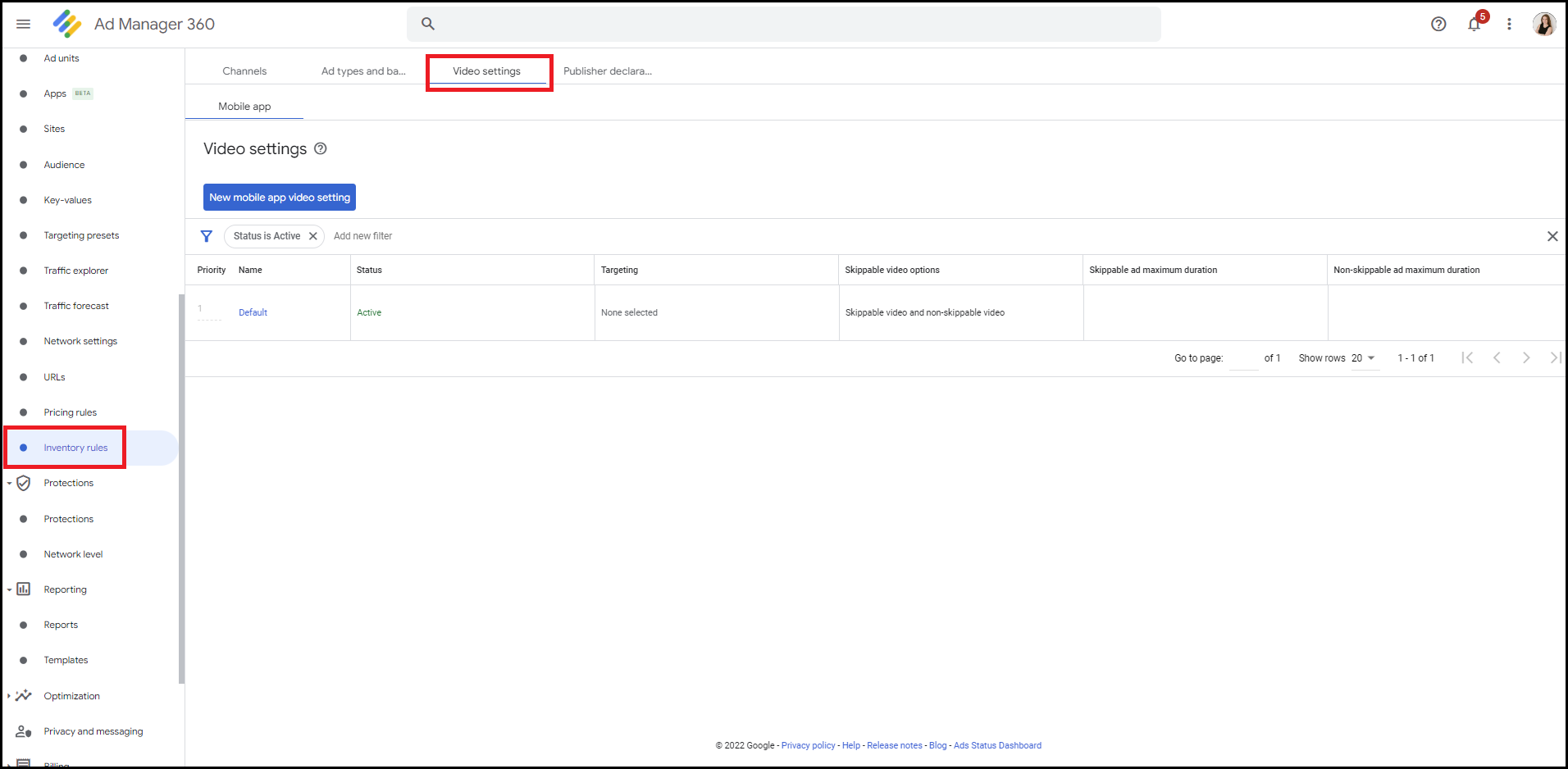 According to Google, "the new settings will be prepopulated with default rules that most similarly reflects the current video configurations you may have set using the legacy rules."
You can customize the settings by selecting the "New video setting" or "New mobile app video" button, depending on the platform on which you are running your ads. Customization enables you to choose from a range of targeting options and skippable video options.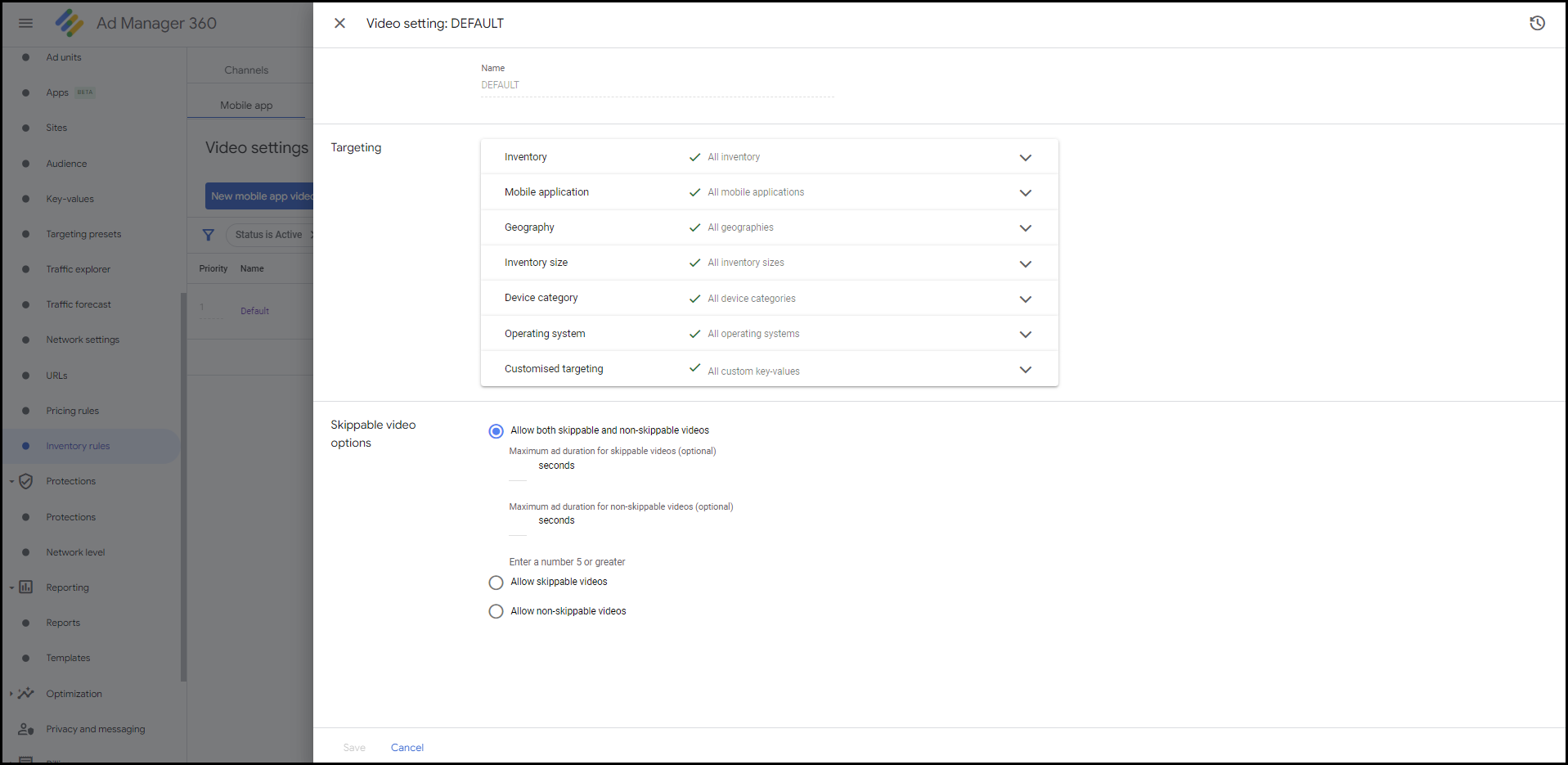 Will the New UI Still Have the Same Settings as Before?
For the most part, yes.
The only two settings that are being deprecated in 2022 are:
AdX creative line item setting under Delivery → Creatives
Mobile app video settings under Inventory → Inventory Rules
These settings are being migrated to the new Video Inventory Rules UI.
Are the Old Settings Being Removed Immediately?
To help ease the transition to the new UI, Google isn't removing the old settings right away.
Upon moving to the new UI, publishers will have access to the old settings for at least a month. After that, the old settings will be removed.
During this overlap, if there are conflicting settings then Google will apply the most constraining setting.
You can learn more about possible overlapping scenarios here.