Targeted content suggestions are no more a miracle but a treasured gift of modern technologies and algorithms. The online space knows what users are interested in. Based on the previous online activities, web algorithms provide users with relevant content widgets under the titles "you might also like". 
 Besides being a helpful tool for users, content recommendations are also a great monetization strategy for websites. If you're a website owner and want to integrate content recommendations into your profit generation strategies, this blog post will provide you with all the necessary tools.
Content Recommendation at a Closer Glance
Content recommendation is a system that makes relevant suggestions to users based on the content they have interacted with before. The recommendations often take visitors to different pages within the same website, encouraging them to explore the site and become more interested.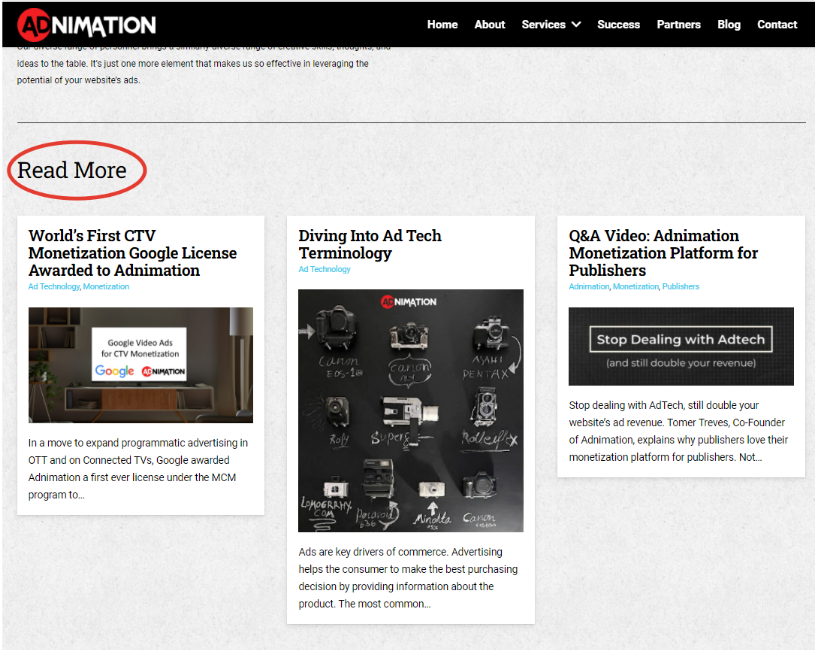 Other times, recommendations take the users to third-party sources of advertisers, which helps increase the site's revenue.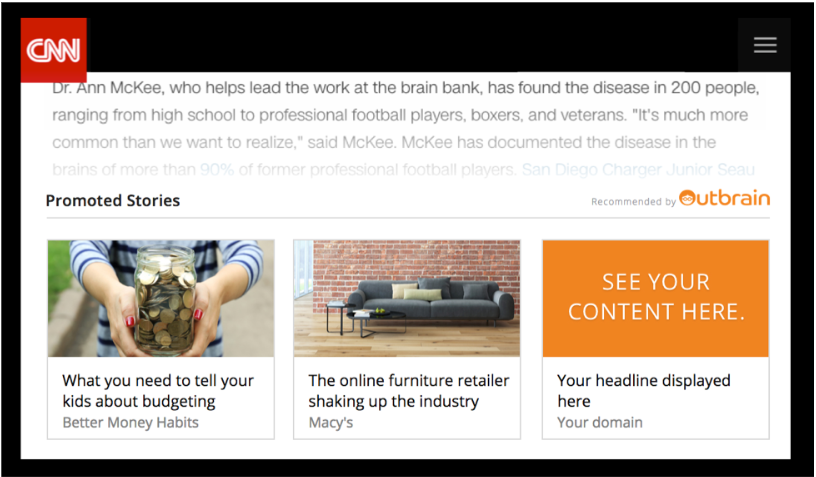 The mechanism collects and analyzes the user behavior data, which is later used to offer personalized and relevant content or product recommendations. Predicting user preferences helps ensure higher engagement and purchase rates.
Content Recommendations over Display Banners
On the surface, content recommendations and display banners might be viewed as the same types of advertising. However, content recommendations don't look like ads. Unlike display or banner ads, they appear to be part of the editorial flow of the page. The main advantage of content recommendation tools is that they don't interfere with work – they give the reader access to ad content without sticking out aggressively from every corner.
Content recommendations are not the disruptive and irrelevant advertising forms that internet users were facing before. Instead, they are strongly tied up to the content that the user has already interacted with. That's why content recommendations are considered one of the main options of native advertising that most users find highly helpful.
As content recommendations are more engaging content for users, they have higher CTR and monetization potential than display ads. 
On average, native ads have an average of 0.2% CTR compared to 0.05% of display ads. Other than that, content recommendations have a higher cost per click and are a more practical option for driving quality traffic to the website. 
Therefore, if integration with content recommendation systems is not in your monetization strategy yet, it's high time to do that. However, this game has its own rules, and before you step into the world of native advertising, make sure you get the key tips below. 
Tip 1: Put Recommendations Below Your Main Content
As mentioned before, one of the key differences between display and native ads is that the former do not interfere with the main content. Native ads are successful as they supplement the website's primary content, rather than external elements distracting users while exploring the web page's content. 
Having that said, placing recommended ads under your main content is one of the best spots to ensure high click-through and purchase rates. That's because ads displayed at the bottom of the page hint at what readers should do next, assisting them in their exploring journey. 
Tip 2: Avoid Low-Grade Networks
Though you first recall Facebook Ads and Google Ads when talking on advertising networks, they are not the only names in the market. An advertising network is a special marketplace connecting advertisers and publishers, allowing website owners to monetize their website ads. 
However, not every ad network is a suitable option for your website. If you want to maintain high-profit rates for your advertising, keep the following rules when choosing a network. 
Make sure the strategy of the advertising company matches that of your company.

This means you should choose networks that are targetting your key audience. Otherwise, you might end up having irrelevant recommendations that don't fit your users' interests.

Pay close attention to the publishers with whom the ad network is cooperating. Publishers are the ones who are going to place ads on your website. Low-grade publishers usually provide low-quality advertising content or advertise ugly stuff that you don't want to see on your digital storefront.
If you're new to the field, it might be hard to differentiate which networks are worth cooperating with. Therefore, we're here with the top native advertising platforms with a high reputation backed up by years of experience. 
Leading Players in Content Recommendations
Source: TechCrunch
Recommendation engines that use artificial intelligence to manage personalized content are now common across various websites and applications. Presenting featured content that encourages continuous interaction on the website becomes one of the main elements of user engagement.
There are a few key players in the field of content recommendations.
If you're looking to monetize your website through content recommendations, the above platforms can be your main go-to solutions for that. And if you want to go the extra mile and work with a native ad platform with a twist, here is our treasure hint!
Adnimation: Your Gateway to a Higher Ad Revenues
Adnimation operates a content recommendation platform dedicated to providing website owners with highly-targeted advertising options, leading to higher revenue and faster payments. With this platform, you get targeted ads for your key audience and enjoy several benefits making your monetization journey smooth. 
With Adnimation you get the best of all worlds. Since we manage content recommendation for many publishers, we have much better terms from all networks, access to top advertisers, better quality filters, and higher prices.
Adnimation manages the content recommendation widgets for publishers, as part of the overall management of the website's monetization, in a fully transparent way, and all under the same convenient single payment.
Adnimation is a Google Licensed Partner, where a dedicated team of monetization experts constantly work with advertisers to make ad publishing improvements. As a result, you get the chance to place ads on your website at increased rates.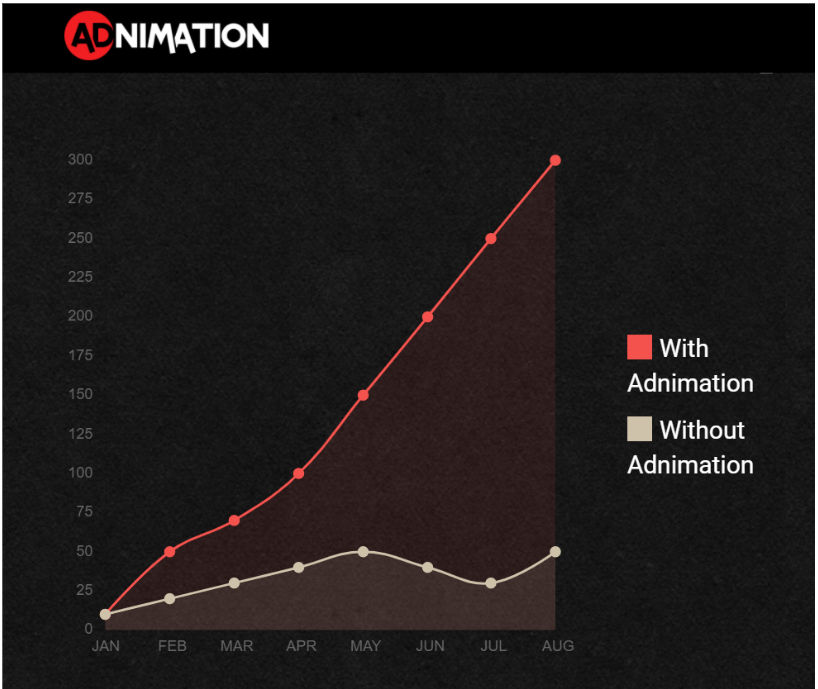 On top of that, you receive extra services like Site speed optimization, Revenue Analytics, Video monetization, and other assistance to make your website a more desirable place for advertisers. 
Long story short, don't miss out on the opportunity to boost your ads revenues today. Contact Adnimation friendly experts to discuss ad monetization options suitable for your website.